Evolution HCM / Payroll Software

How does HUB Connect integrate with Evolution?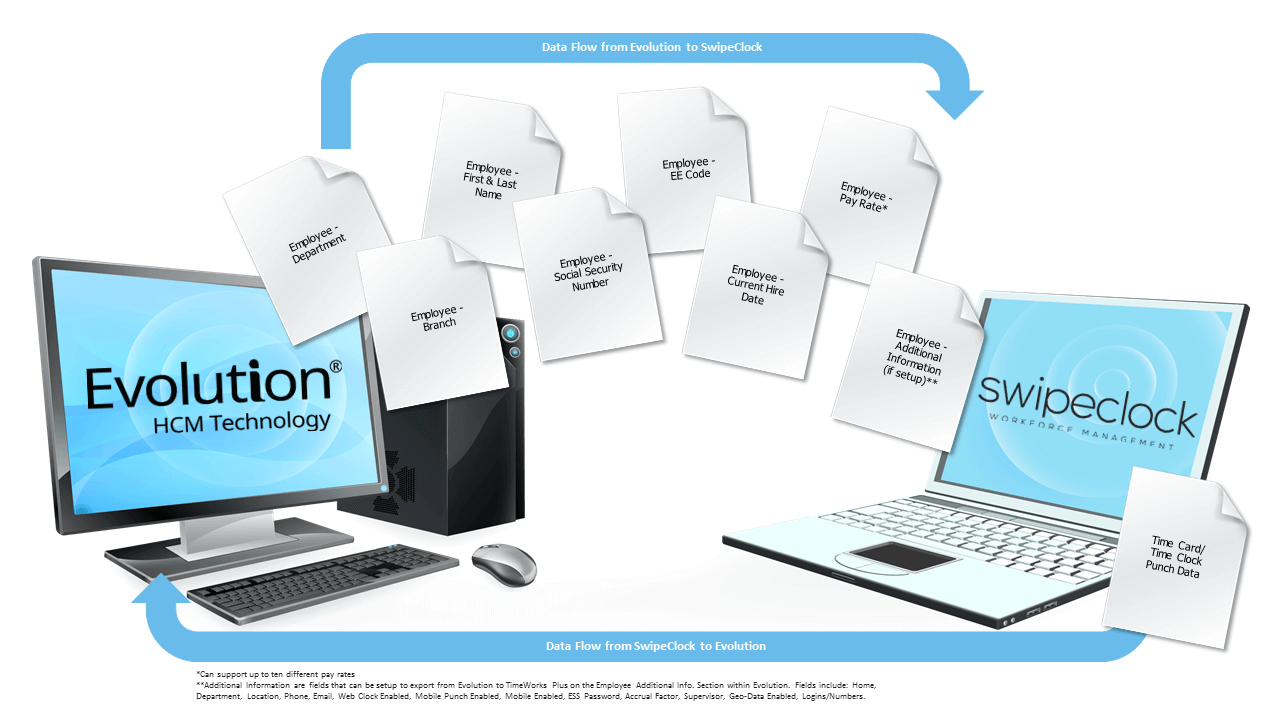 SwipeClock® integrates with Evolution HCM through our API. Employee information from within Evolution HCM is pushed to SwipeClock® so the two systems stay in sync. Please note that this integration is not designed to send information out of SwipeClock and into Evolution HCM, so Evolution HCM will need to be the primary system of record.
Key Benefits of Integrating Evolution HCM with HUB Connect
Integrate in Minutes
Using the EvoTimeWorks Plus Bridge tool you can connect your clients to TimeWorksPlus in 4 easy steps.
Integration with Advanced HR
Push data directly out of Evolution's Advanced HR and into Swipeclock's TimeWorksPlus. Once the simple setup is complete data will sync automatically.
Single Sign On (SSO)
No need to memorize multiple logins for Evolution Classic, Employee Portal, and TimeWorksPlus.
Improve Client Retention
When your clients use Time & Attendance integrated with Payroll their retention increases.