How does HUB Connect integrate with BambooHR?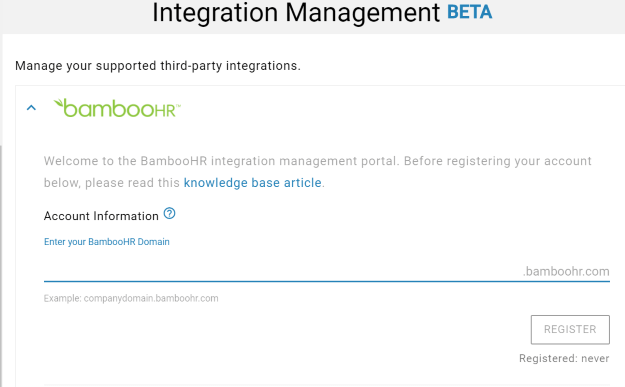 SwipeClock® integrates with BambooHR through our API. Employee information from within BambooHR is pushed to SwipeClock® so the two systems stay in sync. Please note that this integration is not designed to send information out of SwipeClock and into BambooHR, so BambooHR will need to be the primary system of record.
Key Benefits of Integrating Bamboo HR with HUB Connect
Integrate in Minutes
Using the BambooHR's intuitive dashboard you can connect your clients to TimeWorksPlus in a few clicks of the mouse.
Improve Client Retention
When your clients use Time & Attendance integrated with Payroll their retention increases.
Data Automatically Syncs
Data is automatically pushed from BambooHR into TimeWorksPlus